Dansk Økonometrisk Selskab
I 1973 blev Dansk Økonometrisk Selskab stiftet med det formål at holde personer med interesse for økonometri orienteret om forskning i og anvendelse af økonometri i Danmark.
Der holdes et årligt møde på Sandbjerg Slot ved Als Sund.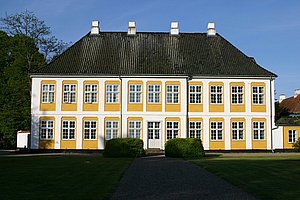 ---
News
Mødet i 2019 finder sted 26.-28. APRIL på Sandbjerg. Invitation
Call for Papers The 10th Anniversary of the Nordic Econometric Meeting May 23-26, 2019 Stockholm School of Economics, Sweden
FORSKARDOKTOR eller BITRÄDANDE PROFESSOR i statistik (tenure track) vid Svenska handelshögskolan, Helsinki
Please visit https://www.hanken.fi/sv/om-hanken/jobba-pa-hanken/lediga-platser for further details.